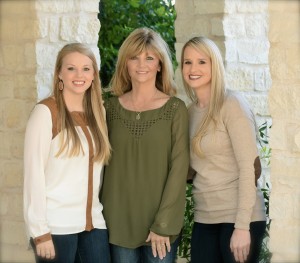 Deborah Meyer
Deborah Beard Meyer was born in Corpus Christi, Texas and grew up an only child; her parents had been told by doctors that they could not conceive, but God had different plans.   Deborah spent her early years on the Texas coast before moving with her parents to Waco, Texas where she would spend her teen years.  It was during these years that she became dramatically aware of the impact that communication had on people and the power of words, both spoken and written.   She also recognized the importance and the need for human relationships.  Deborah encountered the majesty of the Almighty God, but did not experience an understanding of the love of God and His forgiveness until her young adult years.
She attended Baylor University and graduated with a Bachelor of Science degree in Secondary Education with teaching fields in English and Speech Communication. In 1979, she completed her Master of Arts degree in Communications, the same year she married Billy Meyer, her husband of thirty-five years.
Deborah was involved in Christian Education for over thirty years, including the years she and her husband homeschooled their two children.  During those years, she helped to form the Home-school Cooperative in Waco, taught classes there, and worked with hundreds of homeschooling families. In 2000, she and Billy helped to found Texas Christian Academy, a non-denominational college preparatory school in Waco.  There, Deborah volunteered her time to teach Speech and Bible classes, and introduced Missions Drama, which purposed to equip students to present messages of God's Hope through dramatic arts.  She served as Student Life Director and it was through this job assignment that she organized and introduced Daughters of Truth to TCA in 2007.  In 2009, she served as the Waco Zone Prayer Leader for Anne Graham Lotz's, Just Give Me Jesus. In preparation for this event, the Community Prayer Group was formed in 2008, and continues to meet in an inner-city café, to pray for the city, the nation, and for the expanse of God's Kingdom.  Relationships formed through this group provide great inspiration for Deborah's messages.
Today, she enjoys sharing messages of God's Hope through the written and the spoken word. She is currently writing "The Butterfly Girls" series for young girls and looks forward to publishing literature for women of all ages.
Deborah and Billy are actively involved at Lake Hills Church in Austin, Texas and both enjoy leading Bible studies.  Their son, Adam, and his wife, Claire, and their three daughters, Liz, Caki, and Ginny, reside in Waco and their daughter, Christie, and son-in-law, Barry, and their children, Charlee Ann and Samuel Eldon, live in Austin.
Deborah is inspired by the relationships in her life, especially those of her family.  Her greatest blessing is seeing her children and grand-children walking in the Absolute Truth of God's love. She desires to share this message with others!
Claire Meyer
Claire Kleinpeter Meyer was born and reared in Baton Rouge, Louisiana, where she attended Christian school from kindergarden through twelfth grade.  She earned a Bachelor's degree in Elementary Education from Louisiana State University and is working toward her Master's degree to become a Reading Specialist.  She taught elementary education in the public school system in Baton Rouge, Louisiana, and at Texas Christian Academy in Waco, Texas. Currently, Claire works with her husband, Adam, to manage one of the family businesses.
Claire is one of five daughters and loves children. She was inspired to pursue the teaching profession because of her love of family and the desire to instill Biblical principles in the lives of children. Claire and her husband, Adam, have four daughters Liz, Caki, Ginny, and Mae and reside in Waco, Texas. They are members of and are actively involved at Harris Creek Baptist Church and both serve in the children's ministry.  Claire is committed to serving her community and various ministries while sharing the Love of Christ. She is devoted to the Lord and has a passion to instill Biblical principles and Biblical history into the next generation.  She has joined her mother-in-law and sister-in-law on the board of Daughters of Truth and serves as Director of Editing and Curricula Advisor.
Christie Johnson
Christie Meyer Johnson was born and reared in Waco, Texas. She was homeschooled by her parents and attended private Christian school igniting in her a passion for Christian education. Christie's interests in education, nutrition, design, and child development led her to a Bachelor of Science degree in Family and Consumer Science with a Secondary Teaching Certification from Baylor University.
Desiring to follow in the footsteps of her mother, she pursued a teaching job at her alma mater, Texas Christian Academy, where she taught and also served as Administrative Assistant to the Head of School.  In 2007, Christie had the opportunity to watch her mother introduce the Daughters of Truth ministry to TCA. She shared her mother's passion for encouraging and spurring young women and their mothers to embrace God's love and absolute Truth as she shared her own testimony during the first conference.  In 2008, Christie left her job in education to work with her father in one of his businesses, the Texas Motorplex. There she served as the Communications and Merchandising Manager. It was at this job she became interested in Social Media and the impact that it has on the world. In 2010 Christie and her husband, Barry, moved to Austin, Texas where she continues to work for the Texas Motorplex in addition to owning and operating a nutritional counseling business. In 2015 Christie joined the Fearless Mom team and serves and oversees Remote Groups and Merchandise for the ministry. Christie joins her mother and sister-in-law on the Board of Directors for Daughters of Truth and serves as Communications and Creative Director.
Christie and her husband, Barry, have two children, Charlee Ann and Samuel Eldon, and reside in Austin, TX. They are active members of Lake Hills Church and both serve as Bible Study Leaders. Christie feels blessed to work with family using her knowledge and skills to share God's Life Changing Truth.  Her greatest joy is to teach her own daughter what her own parents taught her. Deuteronomy 6:7