September 23, 2015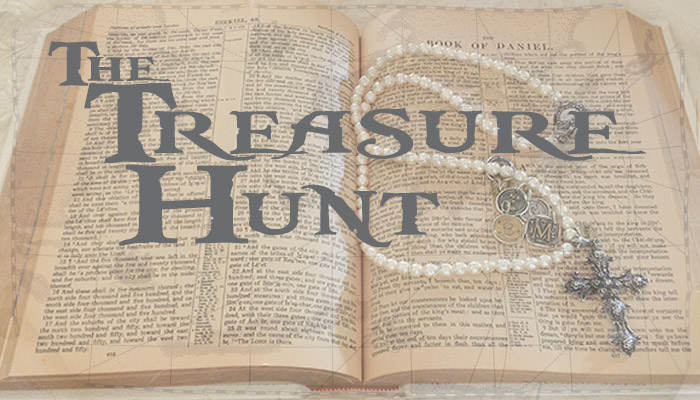 "The law of the LORD is perfect, refreshing the soul.  The statutes of the LORD are trustworthy, making wise the simple.  The precepts of the LORD are right, giving joy to the heart.  The commands of the LORD are radiant, giving light to the eyes." Psalm 19:7-8 NIV
The Treasure Hunt
Many years ago, I discovered a valuable and priceless treasure.  The treasure transformed my heart and refreshed my soul.  The treasure was worthy of every ounce of my trust, and it offered God's life-changing wisdom. The treasure offered precepts and instructions which were proven and true, filling my heart with joy. The treasure contained the radiant and pure commands of the LORD which gave clarity to my eyes and light and insight to my path…the path of my life.
A Treasure Hunt begins…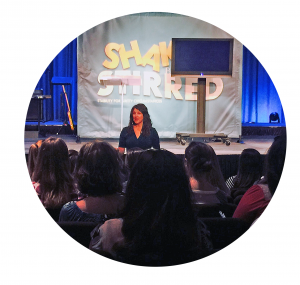 Monday, as the doors of Lake Hills Church ATX opened to the excitement of women rushing into the building, there was a pronounced sense of anticipation and expectation.  It is true that none of us can ever imagine what God will do when He is invited to show up, when He is expected to show up. And so began the quest in the lives of men and women who are seeking the valuable, priceless Treasure found through the Word of God.
Book Club Bible Study offers Bible Studies utilizing The New Inductive Study Bible as the curriculum workbook.  Ginger Craddock writes thestudies for men and women and has created a model which allows for a safe, rewarding investigation into the Word of God…word-by-word, verse-by-verse, and precept-upon-precept.  Monday marked a special day in the life of many women with the beginning of the study of the Book of Hebrews, Shaken But Not Stirred.  Book Club Bible Study offers life-changing opportunity to every single person who begins their quest to seek the Treasure…the Treasure found in the Word of God.  
I Found the Treasure
It is true that everyone's  life is a journey and for many it is also a quest…a pursuit to obtain something, to find something, to search for something important…a pilgrimage or a mission.  For years, I pursued Bible studies, gleaning wonderful Truth from the pages of well-prepared lessons and answers from the Bible.  And yes, it was a portion of my quest which began in high school, but experienced many interruptions and obstacles along the way.  Then, in the late 80's with my puffy bangs and the puffy pants, I found myself seated in my first Inductive Bible Study as we set out on our mission to investigate and study the Book of Daniel.
I will never forget the first video we viewed and the voice of Kay Arthur as she seemed to engage personally with each one of us, almost reaching out of the video with her voice and her words of compassion, as she invited us into the study, and as she communicated her sense of urgency for each seeker of the Truth of God's Word.  Never had anyone, spoken the words "Precious One" to me…as she, in her message introducing the Book of Daniel, repeated the name, calling each individual in her audience the name which was spoken as though God Himself had given it to us… "Precious One".
After several weeks of study, and wrestling with my many questions, word-by-word, verse-by-verse, precept-upon-precept, God helped my scrambled brain to make the amazing connection between Bible prophecy and Jesus Christ whom I had thought of as the Savior, but only as a "New Testament" presence…
I clearly remember the day that I left Bible Study and drove to school for the noon pick- up for my daughter Christie…I arrived about thirty minutes early and parked my car and felt absolutely compelled to respond to God…I wasn't sure what I should do…but I just felt the urgency t o pray.  To pray and to tell God that I was leaping so hard and so far, that I knew that I could never turn back…I could never go back. And I would trust Him to be there to catch me.  And, honestly, I did not want to go back to the place where I had been.  I believed from a place in my heart that I didn't know existed that the God of the Bible was intentional, and He was exactly who He said He was…He was The One True God…Father, Son, and Holy Spirit.
By committing to a Bible Study which carefully examined the Word of God and depended on the Word of God to explain itself…precept upon precept…the Word of God became living and active in my life…and I was forever changed.
 "For the Word of God is living and active and sharper than any two-edged sword…" Hebrews 4:12
The Treasure Hunt
That same living and active Word of God takes its rightful place within the hearts and minds of men and women as Book Blub Bible Study begins this fall…inviting seekers to investigate and to examine the Word of God…word-by-word, verse-by-verse, precept-upon-precept.
And Ginger, with her  Spirit-led urgency engages the NOW generation…all ages and all stages of us who live now, as she speaks with the same fervency, the same compassion and shares the message I experienced many years ago, that  God is telling the truth because He is The Truth!  And for me, and for  so many others who sit under her leadership, it is a 'precious'  privilege to study and learn from her Inductive Study…It is beautiful and miraculous to witness the life changes which take place in the hearts of the participants of Book Club Bible Study.  It is truly amazing to have the privilege to participate on the Teach Team and to listen to testimony after testimony of changed lives…because the Word of God is living and active…and it is Life-Giving and Life-Changing!   Our God is intentional…He is attentive…He is engaged…He is compassionate…He is the One True God!
Many thanks to Ginger, and to each one of you who answered the call of God on your life…God is using your obedience, through His Word, to change lives and to turn hearts toward Him.  To all of you who faithfully teach and fervently lead others toward the Treasure of the Truth, we thank God for each one of you.
I pray that God will have His way in every one of the thousands of Bible Studies beginning this fall which proclaim the Mighty Name of Jesus…Jesus who is the Most Excellent name!  I pray that the Spirit will do His Life-Giving, Life-Changing work in the hearts of the multitudes who hunger and thirst… I thank God for The Treasure of His Truth…I pray that as you read the Word of God that you hear Him whisper to you His Truth…"You are my Precious One."
Abundant, Overflowing, and Life-changing Joy as you seek the Treasure of His Truth.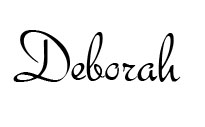 For more information please visit
www.bookclubbiblestudy.com