April 5, 2020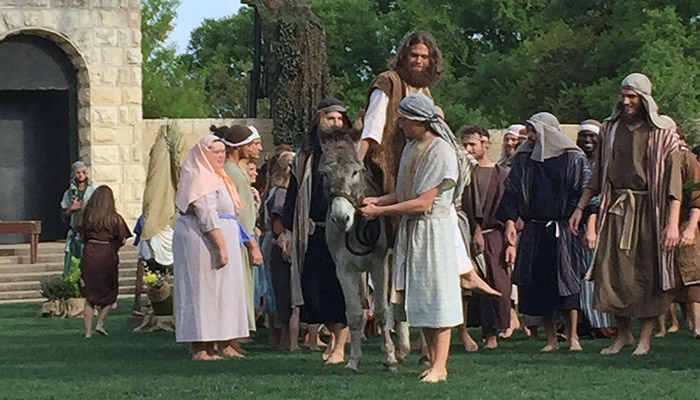 HOSANNA
to
The KING!
"Save now, I pray, O LORD…" Psalm 118:25 
Today, we celebrate Palm Sunday, commemorating the Triumphant Entry of Jesus through the gate into the city of Jerusalem.  "Hosanna", the people shouted and waved robes and palm leaves, "Save us now! Save us we pray!"
Oh, these days, how we need a Rescuer! How we are desperate for the First Responder, for the Savior who is Sovereign over everything! And, the ONE who is Sovereign over everything we cannot control, manage, command, legislate, direct, or dominate.
In these days, perhaps we are reaching the end of our self-sufficiency and arriving at the place to acknowledge our desperation for the One who is waiting to enter the gate of our heart.  Or, perhaps He is waiting to be restored to His legitimate position as the KING of our lives. Perhaps we have reached the time when we are willing to be dethroned and to invite and allow the Faithful King to be restored to His rightful jurisdiction in and over our lives.
My friends, how blessed and secure we are as we yield ourselves to the ONE who is Sovereign over all.  The only ONE who is worthy and able to answer our cries, the only ONE who can rescue us…save us.
Heavenly Father,
Hosanna to KING JESUS…Save us now, we pray! Open the gate of my heart, and come in, making Your Triumphant Entry into my life.  You are the legitimate King! You are the ONLY ONE who can Save…the ONLY ONE who can answer the cries of my heart, who can take my desperation, and replace it with HOPE, and take my selfish narcissism and replace it with Your goodness.  Come into my day, into my life, returning to Your Rightful place as King of my heart, and King of my life!" In the Name of Jesus Christ…Be King of my life. Amen!
May today be the Palm Sunday when we all wave our arms of accolade, our garments of praise, and lay down our hearts with devotion and adoration…worshipping the King…King Jesus.  The ONLY ONE WORTHY…and yes, my dear friends…We all will find everything, all things to be,
Just as He Said.
Love you in Jesus,